Lets face it! Potty training is the worst.
It's no fun for mom or dad and no fun for your little boy. The "Froggy Potty" is here to the rescue. Make potty training simple, easy, and fun for everyone. Plus, clean up is a breeze!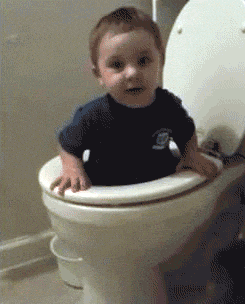 Simply use the super strong suction cups to place your potty anywhere you see fit and you are ready to let your toddler have some fun!
Made of plastic material, this product is environment friendly, non-toxic and odourless. It contains a 1 litre high capacity removable urinal that is easy to clean. The water wheel provides entertainment and keeps your child focus throughout the toilet training process. The suction cups allow the urinal to be attached to any bathroom wall/surfaces and is easy to install allowing you to adjust the height of the urinal accordingly!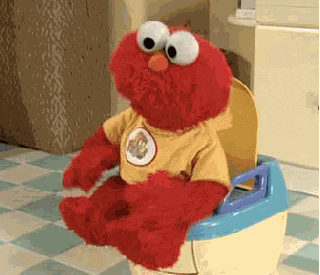 PERFECT FOR POTTY TRAINING 

- Make learning about the potty and how to use it fun and exciting with these friendly "Frog Potty's". You and your child can have a laugh while learning to use the restroom.
SUPER EFFECTIVE - Comes with a rotating water wheel to help your toddler keep their aim straight. That means NO MORE MESSES to clean up!

PORTABLE & HYGIENIC

 - The "Froggy Potty" is easily moveable and light weight so you can put it anywhere you can place suction cups. Place it in the bathroom, laundry room, etc. for easy access for your child.

FUN & FRIENDLY DESIGNS

 - Your son will absolutely love his new potty! He will be inspired to use it everyday because of how easy and fun it is!
Make Potty Training Fun Again with the Froggy Potty™!
Environmentally friendly non-toxic material.
Frog shape and rotating windmill creates a fun, game-like experience for your little hero making him try harder without being conscious of learning!
Strong suction cups that can be adjusted to the height.
Large capacity ensures that urine will not overflow.
Urine groove separation and light surface makes it easy to clean.
Suitable age: 8 months – 6 years
Perfect size for a little boy
Size: 21*16.5*30cm
OUR SUCCESS IS YOUR 100% SATISFACTION
We are here to make you happy and 100% satisfied with your purchase experience, feel free to contact us at any time at your convenience!